Since 2012, Pilgrim Animation has been producing powerful animated marketing videos. 
Our award-winning animations attract attention, communicate efficiently, and help you build your business.  We will put our experience working with big brands and agencies to work for you and your success.

ADDY Award Winner
Video is everywhere
There are videos in your pocket.  On your phone.  There are videos on giant stadium displays, websites and TV.  Even fast-food menus and gas pumps have video now.  Videos are everywhere and we are the people who create them.
Explainer videos

Commercials

Video marketing campaigns

Educational videos

Safety animations

Sales videos

Social media animations

Website animations

Pitch videos

MORE

Everyone needs a video strategy
Great videos, great stories and great marketing campaigns are made of hundreds of little technical pieces and those pieces need to fit into a bigger picture.  Everything we do is aimed at your goal with a specific strategy.  And it works.
For example, as we developed the KC Streetcar safety video campaign, we had to communicate the safety information clearly and effectively and build excitement for the new streetcar in downtown Kansas City.  "Safety" and "Excitement" don't easily go together.  We worked hard and everything focused on those purposes from the first scripts to the final animations.  The video campaign launched and was a big success.  It lead to two other streetcar safety campaigns and a Gold ADDY Award.

We make great videos
We have become experts in learning about different products, businesses and industries so that we can create powerful, informative, and great videos for people to watch.  A few years ago, we made an animated video series about Medicare Supplemental Insurance for a provider so they could educate potential customers and establish themselves as market leaders.  It was a complex subject that required us to understand exactly how it worked.  The videos were a huge success, with tens of thousands of views and getting more everyday.
Pilgrim Animation founder, Jess Purviance has been helping businesses and agencies communicate with video professionally since 2009.  He is an award winning producer and animator who has a passion for visual storytelling and marketing.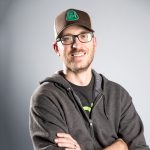 "I have really good long-term relationships with great agencies and businesses.  I am very thankful for all of them"
– Jess Purviance, Founder