Animation is a great way to bring life to apps and websites. Integrating moving images into applications and webpages requires different file types, like GIF, JSON, and SVG because your not imbedding a video file.
Here are some examples of looping animations created for a personal finance application.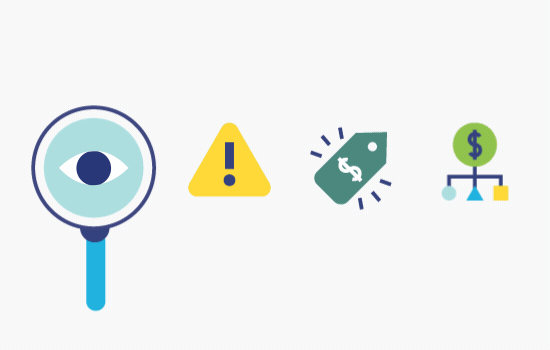 These are examples of GIF animations. They are a widely used format and are as simple to add to your application as a picture.
The next example are JSON file animations, also called Lottie animations. These animations are lightweight and look great, although more complex to add to your app or website. They can be can be controlled by click, scroll, or any other programable input. The examples below are set to auto-play.
Lottie animations are vectors, which means they don't pixelate when scaled. They always look sharp.
These types of animations add visual interest and a professional look to your applications and websites.
If you have any questions, please contact us.
The KC Streetcar project was a safety video campaign for the KC Streetcar Authority. We produced seven animated videos that had to meet specific requirements and regulations while also being fun and full of Kansas City pride. We did it all. Strategy, scripts, art direction, and produced the animations. The videos were featured on their website, social media and displayed at the streetcar stop kiosks. These videos were very successful and caught the eye of many in the industry. It lead to projects with the QLine streetcar in Detroit and the El Paso streetcar in the following years.
The streetcar was more than just a great transportation system for Kansas City. It was also a sign of the booming revitalization that was happening at the core of downtown.
We provided riders with information about the route and how to ride.
Despite the seriousness of the safety messages, we managed to inject a little humor in this pedestrian safety video and the following driver safety video.
Driving in downtown Kansas City with a streetcar was a new thing, so we wanted drivers to know what to expect and how to behave.
When electric scooters started appearing in downtown Kansas City we wanted to help people understand what the should or shouldn't do concerning the streetcar and tracks.
If you need safety video production, please let us know.
This is a video campaign to promote B2B software sales. It included more than 10 videos and over 20 minutes of content.
We worked in partnership with an agency to produce this video series to explain these Cisco software products. There was lot of time spent learning the technology and designing ways to show how it works effectively. Cisco requested the their software interface and visuals be featured in the videos so we spent time learning the software and how to navigate it to provide real demonstrations. It is a great example of an explainer video and demonstration video rolled into one. Businesses see what problems are being solved and how the software solves them.

If you need to promote your software, we can help.
You want the likes.
They want the likes.
We all want the likes.
Well, animation gets the likes.
Here are some examples of custom animated social media posts that I made for for Pilgrim Animation.  I try to post on a regular basis. Sometimes I will repurpose an animation from a completed project and other times I will make something completely new, like this silly toast animation. (It's a social media toast. Get it?)
With many of my posts, I find music that inspires me in some way and create an animation that fits it.  I edit the music and animation to make a seamless loop.  It's easy to sit and watch it through 5 or 6 times, because the music is good and the animation is interesting. Here are a few more examples.
As you can see, if you add some animation to your social media it stands out and people will watch it multiple times. Let me know if you need some animated content like this or if you have any questions about my process.
You can find more on my Instagram.
<-- Click here
The El Paso Streetcar project was the third streetcar safety video project we worked on after Kansas City and Detroit. We were responsible for the campaign strategy, scripting, art direction and production. As with all streetcar video production, there is a lot of requirements and regulations to be aware of. The safety messages needed to be clear, delivered in both English and Spanish and the campaign had to be consistent and full of wonderful El Paso sights. Each video was set in a distinct location along the streetcar route and the characters were created to represent the demographics of the city. It is one of our favorite projects to date, due in large part to the excellent food we ate when visiting.
The El Paso Streetcar route also included some major changes to Stanton Street.  The changes included a new bike lane and new traffic signals.  We made a safety video specifically for these changes as part of the overall video campaign.
All of the videos were in English and Spanish. This is the Spanish version about the new signs, striping and signals along the streetcar route.
If you need safety explainer videos, contact us today.
Ryan Sleeper is the genius behind Playfair Data.  He approached us when he was about to launch because he wanted us to create videos, illustrations, visualizations, and other content for Playfair's website, presentations, and social media.
We kicked off with an animated video to explain what Playfair Data does.  The central figure behind the video is the kingfisher featured in Playfair Data's logo shown above. Just as Playfair Data dives for data the kingfisher dives for fish.  The kingfisher has incredible sight, talent and ability to dive deep into the waters to gain valuable insights, just like Playfair Data.  From the start we knew we needed some striking visuals and well thought out scenes to make this metaphor work. We researched kingfishers, the data visualization process, and what businesses need from data visualizations. We are very proud of this video.
Also, we created illustrations and animations for Playfair branded presentations that featured fun stories, interesting data and informative visualizations.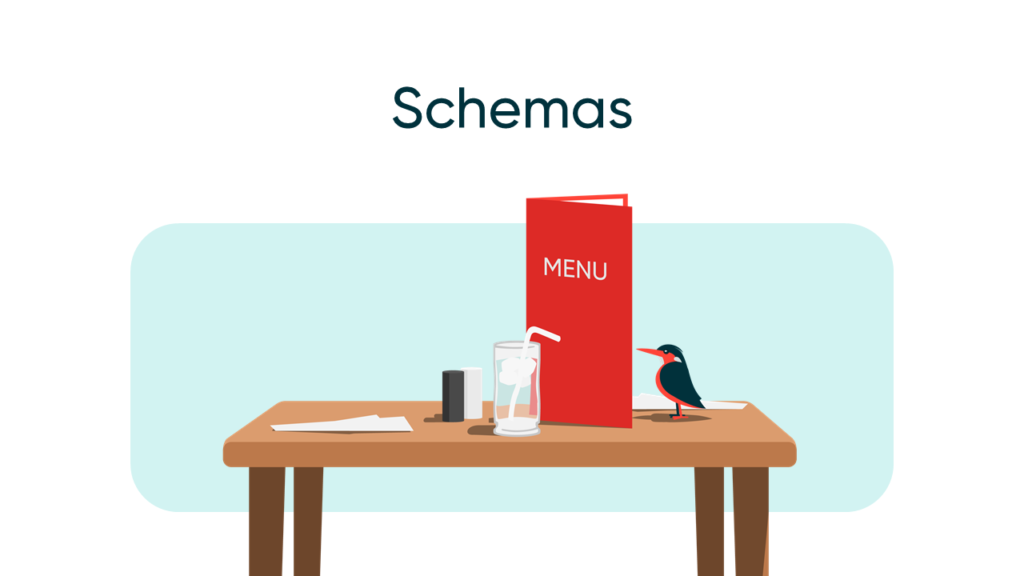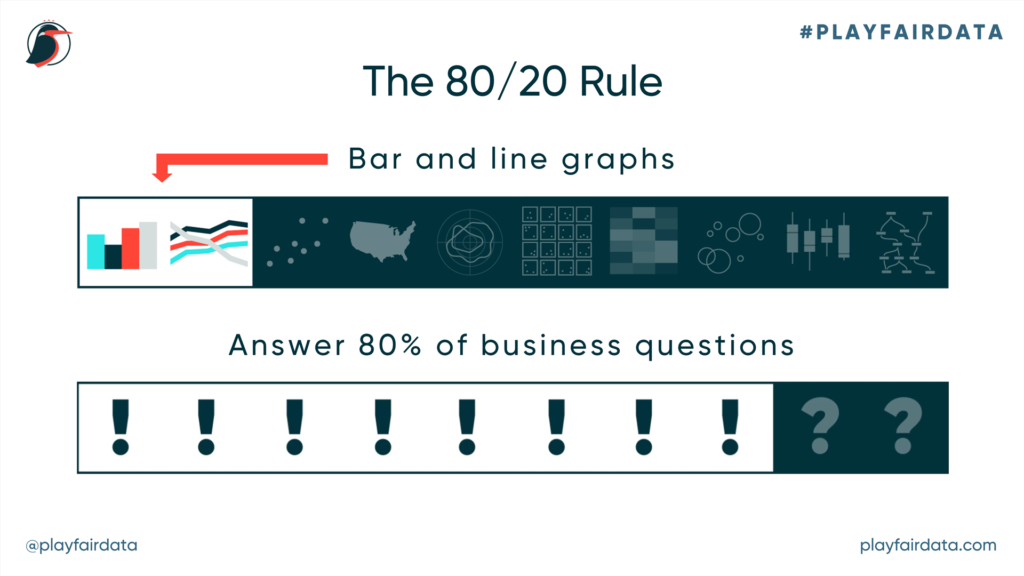 Then there was this fun project to make a Star Wars themed ad for May the 4th.
Playfair Data's content has been viewed by thousands and thousands of people online and at their training events.  If you need branded content, please contact us.
The QLine runs right through the heart of Downtown Detroit and M-1 Rail asked us to design and produce their safety video campaign. We used our knowledge gained from our work on the KC Streetcar project to put together an excellent safety campaign that won a 2018 ADDY Award for "Best Public Service Campaign." We worked closely with M-1 Rail to get the messaging right and on our visit to Detroit we got to see in-person all of the sights featured in the videos, From Wayne State to Tiger's Stadium.
2018 GOLD ADDY AWARD WINNER
Public Service Video Campaign

As with other streetcar safety campaigns, we made a video about how to walk and ride bikes safely around the streetcar and tracks.
Since the streetcar drives on track in the road, this video highlights how to safely drive with the streetcar in traffic.
Please contact us is you need safety video production.
More than a hundred-thousand.  That's a lot of views for a video series about Medicare Supplement.   We like to think these are the best  videos on the topic and have helped many people educate themselves when choosing a Medicare supplement.
United Medicare Advisors sells supplemental insurance right here in Kansas City.  Medicare supplement is complicated and can be confusing for customers. We worked closely with UMA to develop a comprehensive explainer video series that educates viewers on the basics and answers the most common questions regarding Medicare supplement. They were used on their website, social media and email campaigns. The videos are still being used to this day and have hundreds of thousands of views. They are still some of the best explainer videos online about medicare supplement.
Each of the explainer videos contained a different theme that their target audience could relate to.  The following video had a golf theme for discussing the different enrollment periods for Medicare supplement.
We developed a style of characters that was unique and kept the pace upbeat. We distilled the message down to it's key elements to avoid long explanations.
A great topic for an explainer video is "frequently asked questions". Each of these questions were not complex enough to justify a 30 or 60 second explanation but were frequent enough to need some attention. The video below is a compilation of all of the short FAQ videos we produced. Eqach scene features custom illustrated character and motion graphics.
If you need explainer video production in Kansas City, please reach out to us.
Spring Venture Group had us shoot two videos. A recruitment video for Spring Venture Group and a marketing video for their child company United Medicare Advisors. We shot on location at their offices and around Kansas City. We scripted the story from a collection of interviews we did over a couple days. We brought a drone to get the KC skyline and to follow our protagonist to work.
United Medicare Advisors
This marketing video's goal was to give a face to the people on the other side of the phone. These days it's hard to know where in the world your phone call might go to. Kansas City is a great place to live, work and play.
If you need recruiting video production email us today.